Wynn Resorts Announces New CFO
US casino and resort operator Wynn Resorts has revealed Julie Cameron-Doe, previously of Aristocrat Leisure, as its new chief financial officer. Cameron-Doe will succeed Craig Billings, who was last month revealed as Wynn's new chief executive. Billings is taking over from longtime CEO Matt Maddox, who will step down from the role early next year.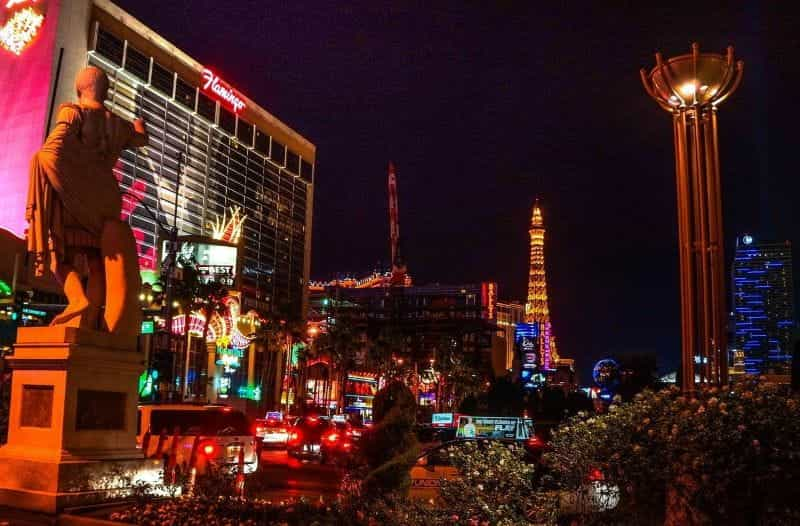 Luxury casino and resort operator Wynn Resorts has revealed Julie Cameron-Doe, previously of Aristocrat Leisure, as its latest chief financial officer. ©Michelle_Raponi/Pixabay
Cameron-Doe was CFO at Aristocrat Leisure Since 2018
Wynn Resorts, operator of numerous resorts and casinos across the United States, has come out with the news that it has appointed Julie Cameron-Doe of Aristocrat Leisure as its new chief financial officer.
Cameron-Doe will be succeeding Craig Billings, who himself is becoming Wynn Resorts' new chief executive, following the news that longtime CEO Matt Maddox will be stepping down from the role in early 2022.
Cameron-Doe will begin her role as Wynn Resorts' new CFO starting only from the second quarter of 2022. This is because she needs to first complete her notice period with her current employer Aristocrat Leisure, where she has held the position of CFO since January 2018.
She has also acted as group general manager for finance at Aristocrat, as well as a brief stint working as the company's general manager for planning and finance. Prior to joining Aristocrat Leisure in August 2013, Cameron-Doe served as finance director for Healthcare Australia, HotelClub and ebookers. She was also head of global finance for International Masters Publishers and spent time in a number of roles with The Walt Disney Company and KPMG.
Wynn Resorts "Gold Standard" in Resort Companies, says Cameron-Doe
In her shared statement on joining casino operator Wynn Resorts, Julie Cameron-Doe described it as the "gold standard" in resort companies, expressing excitement at working alongside Craig Billings and the Wynn Resorts team:
"To me, Wynn Resorts represents the gold standard in resort companies. The opportunity to work alongside Craig and the team, building on their legacy of excellence, is incredibly exciting."– Julie Cameron-Doe, Chief Financial Officer, Wynn Resorts
For his part, Craig Billings praised Cameron-Doe's experience as a seasoned leader with extensive experience in the gaming industry, revealing that her appointment helps complete WynnResorts' senior executive team:
"Julie is a proven leader and is a sitting public company CFO. Coming from the gaming industry, she understands many aspects of our business and she has diverse international experience. She is the clear choice for this position and her appointment rounds out our senior executive team. We are indeed fortunate to have her join us next year."– Craig Billings, Chief Executive Officer, Wynn Resorts
Aristocrat Leisure, Cameron-Doe's previous employer, released its own statement on the matter, with chief executive and managing director Trevor Croker expressing regret, but ultimately understanding, over Cameron-Doe's choice to leave Aristocrat in favor of Wynn Resorts:
"Julie has been an exceptional partner to me and the leadership group over the past four years, as Aristocrat's scale, diversity, resilience and cultural growth has accelerated. I regret but fully respect Julie's decision to seek a new opportunity at this time, for personal and family reasons, after many successful years with Aristocrat. I look forward to working through a smooth transition process with Julie in the coming months, and to providing an update on Julie's successor in due course."
Cameron-Doe's appointment as WynnResorts' new CFO comes shortly after the cancellation of a deal between WynnResorts and Austerlitz Acquisition Corporation I, in which the Wynn Interactive subsidiary spin off would have merged with Austerlitz and gone public on the Nasdaq Stock Exchange.
The decision was part of Wynn trying out a new strategy for its online WynnBet brand, which is set to involve lower marketing spend. The potential merger with Austerlitz and its ensuing capital-intensive approach would have therefore not matched up with this new strategy.
WynnBet Joined Forces with Arizona Tribe in July 2021
Back in July 2021, WynnResorts revealed that its online sports betting brand, WynnBet, secured a partnership with the San Carlos Apache Tribe in the U.S. state of Arizona, with the ultimate goal being to secure WynnBet an online sports betting license in the state.
The terms of the agreement involved the San Carlos Apache Tribal Gaming Enterprise working closely with WynnBet in order to win the iGaming provider a license to operate online sports wagering in Arizona.
Despite the tribe's efforts, and before WynnBet could actually be granted the license, it was still naturally subject to the availability and eligibility of the license, along with the other necessary regulatory approvals.
If WynnBet is actually granted the Arizona sports betting license — it would be the operator's 16th US state in which it can legally provide sports betting options to players.
WynnBet Still Has its Eyes Set on Japan
In February 2021, WynnResorts once again reaffirmed its intentions to establish an integrated resorts project in Japan, even going so far as to outline its strategy to win a casino license in the country.
The competition surrounding the licenses is intense and the application process is tedious, with each Japanese city of interest issuing its own guidelines for how a casino can apply, and ultimately deciding which will be awarded the development contract.
Source: Read Full Article