William Hill to Close Three Brands
Betting and gaming operator William Hill has announced plans to close three of its online casino brands. William Hill Casino Club, 21Nova and EuroGrand have stopped accepting new customers and will shut down for good at the end of January next year. William Hill, which recently sold its non-US assets to 888 Holdings, broke the news in an email sent to gambling affiliates.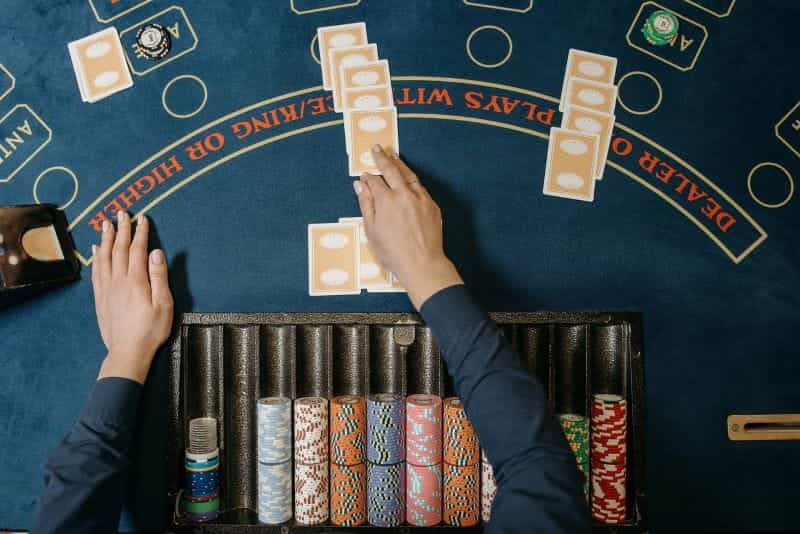 Three of William Hill's online casino brands will close permanently in the new year. ©Pavel Danilyuk/Pexels
A Strategic Decision
Leading gambling operator William Hill has revealed that it will be terminating three of its online casino brands in the new year. EuroGrand, William Hill Casino Club and 21Nova stopped accepting new customers on November 29th and will all close permanently on January 24th, 2022.
Customers at the three online casinos have until then to finish playing on the sites and to withdraw funds. Unveiling the news in a message to affiliates, William Hill explained the reasoning behind the closures. It has decided to wrap up the three brands so that it can concentrate its efforts on the company's two core brands; William Hill and Mr Green.
The email assured recipients that those two core brands are not under threat and will continue to operate for the long-term future. It reiterated its commitment to the two leading brands, assuring affiliates that it would not reduce the portfolio any further. It went on to explain that the difficult but strategic decision followed a period of review.
William Hill withdrew the marketing materials for all three online casino brands on November 26th, ahead of the deadline for new customer registrations on November 29th. Affiliates have been asked to remove promotions for the three brands with immediate effect.
After January 24th next year, the three sites will no longer offer their products or services. Customers should use up or withdraw their funds by that date. It has been reported that customers that transfer their funds to accounts with Mr Green or William Hill will be placed into similar rewards tiers.
The EuroGrand and 21Nova brands were both created in 2006. 21Nova was originally operated by Crown Solution Gaming, until it was absorbed into William Hill's catalog in 2009. The same year, the operator launched its own William Hill Casino Club brand.
Focus on Mr Green and William Hill
Mr Green was launched in 2008 in Malta. Since then, it has grown to become one of the most popular and recognizable online casino brands in the UK and Europe. Alongside its Malta Gaming Authority license, Mr Green holds gaming licenses in the UK and Italy. It also has a casino license in Denmark and a sportsbook license in Ireland.
Mr Green's rise to the top of the market has come thanks to its innovative approach. It was one of the first operators to offer games from a number of suppliers, and it also offered customers a user-friendly wallet solution. Customers can today enjoy more than 700 games online at Mr Green, from an array of talented and cutting-edge studios.
William Hill acquired Mr Green in 2019 for a cash offer of £242 million. Nearly three years has passed since that purchase and Mr Green has been fully integrated into the William Hill business. Alongside Mr Green and the William Hill brand, the operator also runs the online sites Redbet, MamaMiaBingo, 11.lv and Bertil.
As it undergoes a period of internal upheaval, William Hill has chosen to focus its attention on operating these core brands for the time being. Its 2020 figures showed that William Hill's online operations account for 61% of the group's £1,324.3 million net revenue. The UK is its biggest market, responsible for 64% of its net revenue.
In April 2021, Caesars Entertainment completed its £2.9 billion acquisition of William Hill. The Nevada based casino operator bought William Hill for its wealth of experience in the sportsbook market, outbidding US private equity firm Apollo. The sports betting market has been expanding in the US since it was legalized in 2018.
However, many US gambling firms have lacked the relevant experience in sports betting to corner the fledgling market. William Hill has become one of the biggest US sportsbooks thanks it 87 years in the business. Other operators have made similar acquisitions to try and establish their edge on the competition.
888 Takeover on Track
From the very outset of Caesars Entertainment's William Hill buyout, the American casino firm made it clear that it had no interest in retaining the UK company's non-US assets. In September a buyer for those assets was finally settled on, allowing those whose jobs faced an uncertain future to breathe a sigh of relief.
888 Holdings bought William Hill's European assets for a sum of £2.2 billion, enabling Caesars Entertainment to make back a large portion of the money it put down in one swoop. The deal has secured all the mandatory antitrust and gaming regulatory clearances it needs to proceed with the takeover.
It will issue a circular and prospectus to shareholders in early 2022, ahead of a vote from shareholders. 888 Holdings also said that it expects to raise around £500 million of gross proceeds by issuing new equity through a capital raise. This is expected to take place before the acquisition is completed.
Once completed, the combined assets will establish 888 Holdings as one of the largest betting and gaming operators in the world. In an update to investors published earlier this week, 888 Holdings said that its integration planning has been progressing well, and that it plans to fully complete the takeover during the first quarter of next year.
CEO of 888 Holdings, Itai Pazner, was excited to share news of the acquisition's progress with investors. He described the appointment of Guy Cohen to the role of SVP, Director of Integration, as a critical step that would strengthen the operator's leadership and commitment. Pazner added:
"I'm delighted that we have now checked off a number of important milestones towards completion of the Acquisition. Given the strong progress we have made, we now expect the transaction to complete in the first quarter of 2022 and are excited about the opportunities ahead of us as we combine two powerful and complementary businesses."
Source: Read Full Article