UKGC Fines 888 £9.4 Million
The Gambling Commission has ordered leading betting and gaming operator 888 to pay a fine of £9.4 million. The penalty is one of the largest in the history of the Gambling Commission, and comes as the operator's second major fine in recent years. The gambling watchdog has urged 888 to shape up, otherwise it may have to consider withdrawing its license altogether.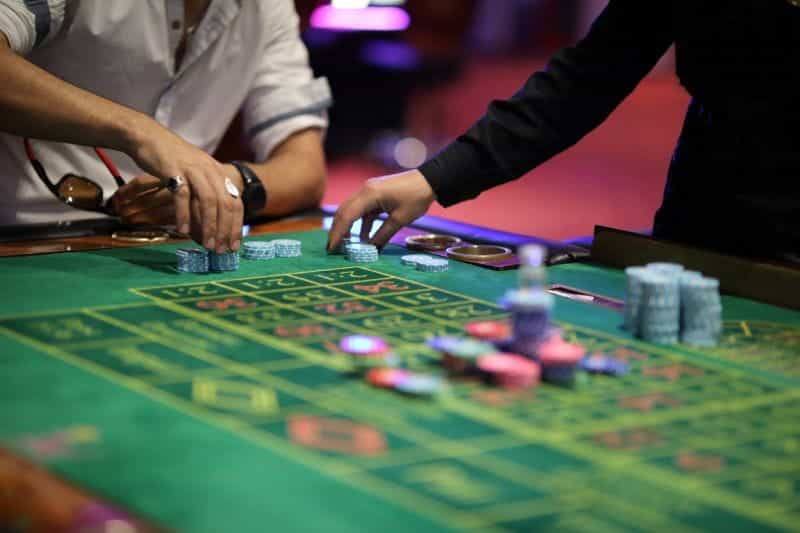 This is the second major fine that 888 has been hit with for failing its customers. ©Naim Benjelloun/Pexels
888 Failed Consumers
The UK's Gambling Commission, has named 888 as the latest gambling operator to receive a hefty fine. 888 must pay a penalty of £9.4 million after the regulator uncovered serious shortcomings at the firm during an investigation. Those failings are in regard to social responsibility and anti-money laundering measures.
888 UK Limited is responsible for operating 78 betting and gaming websites, including 888.com. The company is one of the most expansive in the sector, and is listed on both the London Stock Exchange and the FTSE 250 Index. Alongside its flagship online betting, poker and casino brands, it runs an array of online bingo sites.
Now 888 has found itself hitting the headlines for all the wrong reasons. Undertaking a review of 888's operating license, the regulator uncovered a number of significant failures concerning its social responsibility and money laundering practices. As a result, the Commission has had to take action against the operator.
Alongside its massive fine, 888 will have to undergo extensive independent auditing. The firm has also received an official warning. The severity of the Gambling Commission's response is in part due to the fact that this is not 888's first offense. In 2017, 888 was made to pay a fine of £7.8 million after failing vulnerable customers.
Announcing the enforcement action against 888, Chief Executive of the Gambling Commission Andrew Rhodes spoke about his concern over the case. He said that while the circumstances of the two offenses are different, 888 was guilty of failing consumers both times. Rhodes described that fact as unacceptable, adding:
"Today's fine is one of our largest to date, and all should be clear that if there is a repeat of the failures at 888 then we have to seriously consider the suitability of the operator to uphold the licensing objectives and keep gambling safe and crime-free."
Social Responsibility Shortcomings
Rhodes went on to add that consumers in Britain deserve to know that when they participate in gambling, operators are doing their bit to keep them safe. The stated aims of the Gambling Commission are to keep crime out of gambling and to protect the vulnerable.
These requirements are written into the terms of the operating licenses that issues. When gambling firms, such as 888, breach the terms of their licenses they can be warned, fined or have their licenses revoked altogether. The Commission is particularly concerned that as 888's second major offense, it may have to resort to withdrawing its license if it does not improve.
The Gambling Commission has revealed further details of 888's license breaches. Its social responsibility failures were extensive, and included not effectively identifying players at risk of harm. In one instance, staff at 888 did not interact with a customer that lost £37,000 over a six-week period during the pandemic.
The regulator's investigation also uncovered that 888 allowed an NHS worker a monthly deposit cap of £1,300, despite being aware that they were earning £1,400 a month. 888 failed to take into account the Gambling Commission's formal guidance on customer interaction.
The regulator also deemed that when 888 did interact with customers, it was not done effectively. Most interactions consisted of an email detailing some responsible gambling tools and did not require customers to respond. On top of that, during an assessment the Commission found no evidence of the operator placing restrictions on accounts where social responsibility concerns were raised.
Finally, 888 failed to make sure that if customers had multiple accounts, those accounts were managed together and that limits were implemented across all accounts. In one case a customer had one of his eleven accounts restricted because of Source of Funds concerns. Despite this, he was allowed to continue to gamble and even to open three more accounts.
Source of Funds Checks
The regulator also went into some depth outlining 888's money laundering failures. All operators are required to carry out Source of Funds checks, to ensure that customers are wagering within their means and with money that is legally theirs. However, 888 fell drastically short of the Commission's requirements when it came to verifying the sources of customers' funds.
The regulator found that 888 implemented a policy in which customers were allowed to deposit £40,000 before carrying out Source of Funds checks. The operator also accepted verbal assurances from customers on their employment income, and relied on open-source information to verify Source of Funds.
888 did not set out which documents should be requested as part of its checks. In one instance, it allowed a customer to spend £65,835 in just five months without Source of Funds being carried out. The regulator also found that 888 failed to effectively implement its own policies, which require customers to present their Source of Funds documentation within ten days.
Customers that fail to provide documentation within that time frame are supposed to have their accounts restricted. However, in one case a customer was not asked for Source of Funds until three weeks after the day ten deadline. During that period, the customer was able to lose £15,000.
888 is in the process of buying William Hill's international assets, for which is has paid £2.2 billion. By combining its assets, 888 hopes to cement itself as one of the world's largest betting and gaming groups. It hopes to complete the deal before the summer, although it remains uncertain whether it will keep William Hill's portfolio of high-street betting shops.
888's fine is the third highest ever issued by the Gambling Commission. The largest fine, an eye-watering £13 million, was handed to Caesars Entertainment in April 2020. A month earlier, the regulator fined sports betting operator Betway £11.6 million.
Source: Read Full Article