More Fines issued In Lithuania For Advertising Breaches
The Lithuanian authority has issued fines to Olympic Casino Group Baltija, Tete a Tete Casino, and UAB Baltic Bet. Lithuania's Gambling Supervisory Authority has announced a new raft of penalties following several fines being issued to operators earlier in the year. They have also warned that licenses could be revoked.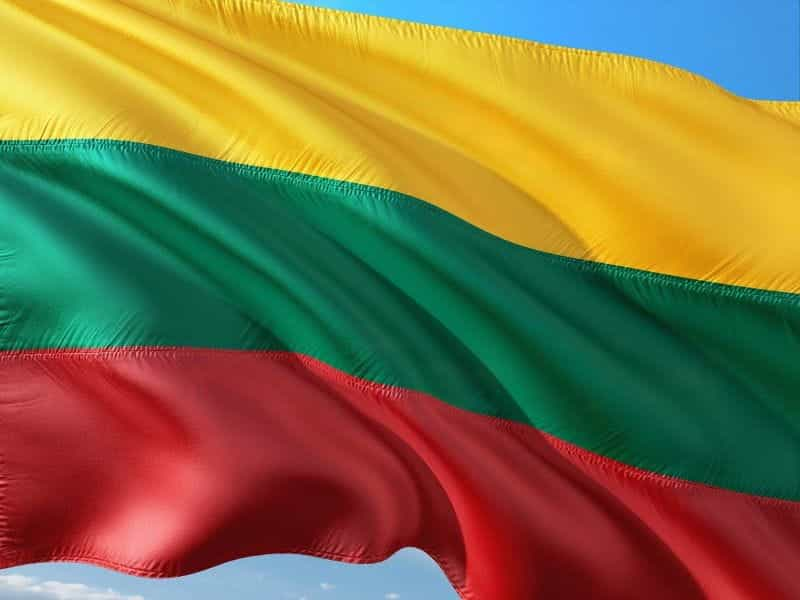 Lithuania's Gambling Supervisory Authority fines three operators for breaches of advertising regulations. ©jorono/Pixabay
Three €25,000 Fines Issued
The fines were issued after the operators breached regulations on gambling advertising. The penalty of €25,000 to each of the three operators is a result of them their failure to observe Article 10 ofLithuania's Gambling Regulations which came into force last year. The regulation bans adverts that encourage participation in gambling. The ban was to help tackle problem gambling and reduce the apparent appeal of gambling. The government said that they also wanted to reduce the per capita spend.
Promotional Advertising Banned in Lithuania
The ban which came into effect on the 1st of July 2021 outlawed various forms of gambling advertising, including all promotional bonuses and offers to get people to participate online or in land-based establishments. Operators were already required to carry warnings about potential gambling-related harms on all their advertising materials.
What Fines were Issued and Why?
The GSA had issued fines and warnings earlier in the year for breaches and has now announced a new set of sanctions for three operators. The penalties are for the following violations.
Olympic Casino Group Baltija's OlyBet.lt
Olympic Casino Group Baltija's OlyBet.lt website had breached the regulations because it used promotional language that encouraged consumers to play at its online slots and casinos. The messaging included calls to action such as "Specially selected casino games; play" and "Hunt for a win in the Bonus Game! HIT BIG".
This was the second time this year that Olympic Casino Group Baltija was deemed not to have complied with the rules on promoting gambling. In February, they had published details of a poker tournament. They received a €25,000 on that occasion, too, as did Lošimų Strateginė Grupė for the same offense.
Tete a Tete Casino
Tete a Tete Casino was found to have published advertising copy of its CBet.lt website that was specifically aimed at advertising its slot games to players in the country. Promotional slogans on the website read "Highest Odds. 0% betting margin for you" and "5 star live casino".
Again, this was not their first infraction. In March 2021, they had become the first operator to receive a fine under another set of new Lithuanian gambling regulations. Tete a Tete had unreasonably set betting limits on an online customer on that occasion.
UAB Baltic Bet
On this occasion, it was their Optibet.lt website that fell foul of the GSA due to promotional messaging asking potential customers "Would you like to try these new, exciting games? Enter!" and "Enjoy the Las Vegas casino experience at Optibet".
These blatant breaches followed an infringement by the group earlier in the year. In January, the Optibet brand was fined for emailing its 10,600 customers with a newsletter about updated terms and conditions, but the GSA said it was promotional marketing. This was in addition to a €12,450 fine last year for organizing gambling that fell outside of the gambling regulations.
What Happens Next?
All three operators were ordered to remove the offending wording from their websites. They were given until the 27th of June to take action. In addition, they were warned that their licenses could be suspended if similar breaches occurred in the future. All three of the operators' licenses are due for renewal this year. The regulator advised them that failure to act and any future breaches could affect their applications.
Latest Fines in a Raft of Penalties Issued
The GSA has been cracking down on all operators who are breaching the new rules regarding promotional advertising. Top Sport received a €25,000 fine earlier in the year, and 7bet Amber Gaming received a €6,789 penalty. Earlier in the month, Unigames and Betsson also received fines.
Gambling Revenues Continue to Rise in Lithuania
The first quarter of 2022 saw Lithuanian gambling revenues continuing to rise despite the new laws regarding promotional advertising. The revenues rose by 90% year on year to €43.4 million. While a large part of the growth can be accounted for by land-based gaming venues reopening after Covid-19 lockdowns, online gaming also grew. Industry observers had previously wondered if this would fall back when society reopened.
Online Casino Responsible For the Lion's Share of Revenue
The figures show that online casino revenues were up. They rose by 16.7% year on year to €26.8 million. This means that the online sector accounts for over half the industry's overall revenues in Lithuania. The revenue breaks down into slots (Category A and Category B), table games, and betting. Category A slots have no cap on stakes or pay-outs. Category B slots have a stake limit of €0.50 per spin, and the maximum pay-out is 200 times the original stakes.
Category A slots generate €15.5 million in revenue which was almost 25% up on the previous year. The total amount staked was €210.4 million. Category B slots generated nearly 58% more revenue than quarter one of 2021. The revenue generated was considerably lower at €683,313, but so are the stakes and potential pay-outs. Table games were over 25% up with revenues of €1.6 million from stakes of €19.4 million. Betting generated €9 million in revenue from total stakes of €125.3 million.
The overall sector is growing despite the new regulations and developers like Playson and Ezugiare keen to work with operators to expand into the market.
Land-based Gaming Still Very Strong
The land-based gaming sector saw Category A slot machines take stakes of €12.4 million, and this resulted in €3.1 million in revenue. Category B slot machines account for the largest revenue and spend in this sector. The stakes were €45.4 million accounting for €7.2 million in revenue from these machines. Meanwhile, retail betting saw €25.9 million wagered, resulting in €2.7 million in revenue. At the brick-and-mortar casinos, stakes of €18 million were placed on table games, resulting in revenues of €4 million.
Source: Read Full Article