Game changer: Evoplay makes a statement with Star Guardians
Following the launch of Evoplay's flagship title for 2021, Star Guardians, iGB speaks to chief commercial officer Vladimir Malakchi to find out why he feels the game is capable of rising above the crowd.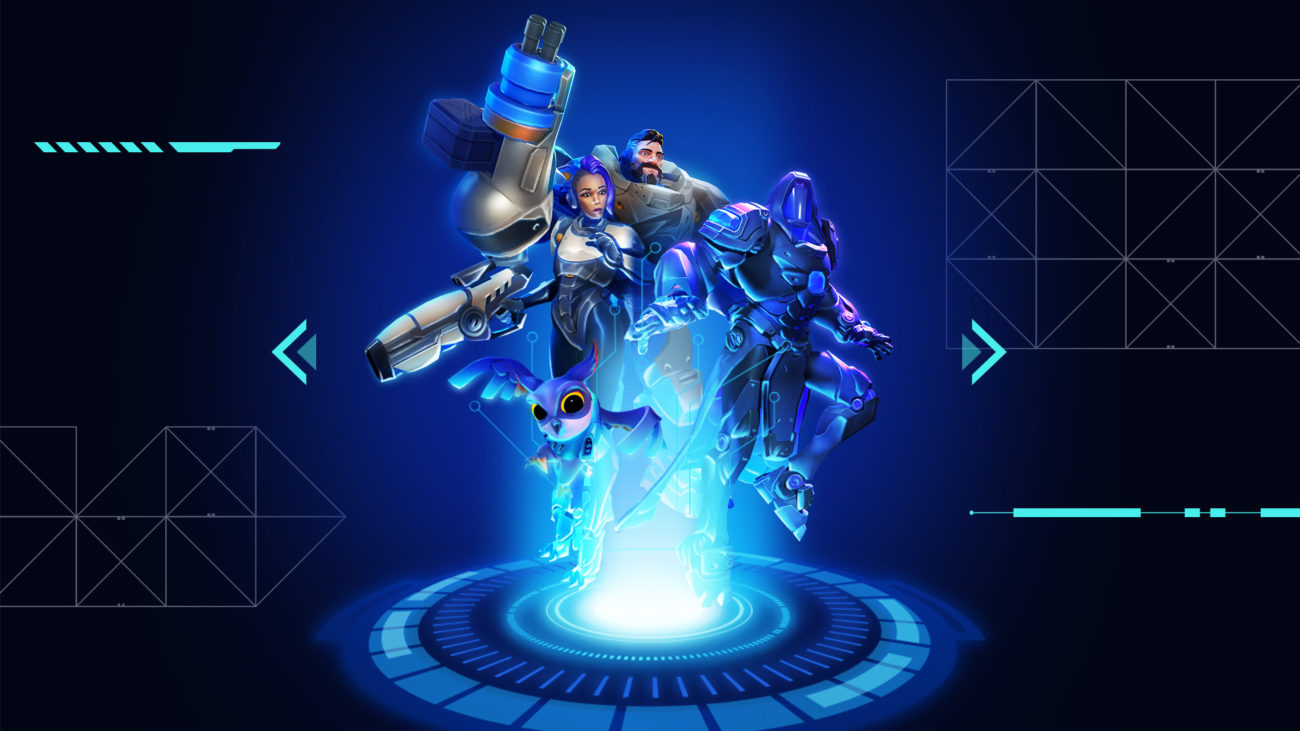 The formula for slot games is tried and tested – lines, reels, spin, and pray. Countless similar slot games are churned out every year, with the feeling that there's no need to deviate from the status quo.
That doesn't mean you can't give it a try, however.
Game developer Evoplay have decided to try and break the mould with its flagship title for 2021 Star Guardians – a third-person-shooter style video slot it dubs the "biggest budget game in Evoplay's history".
A revolution inside the industry
"We were inspired by the objective to make a revolution inside the industry using this game," says Evoplay CCO Vladimir Malakchi. "We treated it in a special way from the very beginning."
"We wanted to go beyond the traditional gambling gameplay of reels and lines," he continues. "It's popular, and people like it, but we just changed the design and entertainment inside of the game to create a real time thematic world which players can see and they can feel it. Clicking on the space bar is boring."
Evoplay has aimed to create Star Guardians with a look and feel more akin to a video game than a traditional slot. Along with the third-person shooter elements, an immersive world is filled with characters – good and evil – with elaborate back stories. Star Guardians is its own fantasy world, still retaining key elements of classic slot games – and offers a five-second spin time.
"Five seconds, from what we're seeing from different regulations, is normal," Malakchi notes. "The old myth goes that if people can press the stop button at the right time, they will increase their chances to win. What we're seeing here is that people are trying this even in RNG games. They're always trying to influence something. So why not give it to them?"
Unsurprisingly, a game this ambitious required significant amounts of time to perfect, more than slots usually demand. Malakchi estimates that from start to finish, Star Guardians required almost three times more time to create than regular slot games.
"We spent more time on it and more things needed to be created from scratch, and there were a lot of things we didn't know how to create at the start," he says. "This product isn't easy to make, we spent a lot of time and resources on it.
"It took us around a year and a half which is a long time for slots – some slots can be made in three to six months.
"The usual process starts with sketch and design and ideas, we still followed these steps. But the time on each stage and different factors such as testing took us much more time and we were much more attentive."
And the development process is not finished. Malakchi says that work on Star Guardians is still ongoing, as "there's always more to update". Ultimately Evoplay wanted to make sure the game was easily accessible and easily playable on all formats.
"The main challenge for us was not even to make the game," Malakchi continues, "But to make it very light as people are playing from mobiles which may not have the best internet.
"Our main goal was to make this game as light as we can and we've done it. When you create something new from a technological point of view, it's always hard to make it easy to access."
The game's inspiration
Elements of other gaming genres have influenced Evoplay when it comes to Star Guardians. A feature-rich game lends itself to tournament play, a format popularised in the esports market which Malakchi believes the gambling industry should look to emulate.
"Why tournaments?" Malakchi asks. "Slots are a solo player game but tournaments are rising in numbers up to 10x, so they're the most playable things from each provider.
"What we're seeing now is that people are competitors – it's part of our nature. Most people try to compete and win, and this feeling of winning produces endorphins inside of people, making them feel better.
"It's not like you're just winning money, you're beating other people to do it. You're better than them, luckier than them, and this is the part of tournaments people find so appealing. So why can't we use that in a normal slot?"
Malakchi concedes that it will take time for such features to become the norm, but he argues that multiplayer games will be a part of future changes.
Marketing innovation
Such an ambitious project like Star Guardians warranted an equally ambitious marketing campaign to match. Evoplay duly delivered and Malakchi couldn't be happier with what he describes as "the biggest marketing campaign in the igaming world".
Having a development team full of avid gamers also helped shape the direction of Star Guardians' marketing.
"We tried to think like we're usual gamers – what will be very important for us? We have a lot of people inside our team and most of them are gamers," he explains. "We were trying to speak to all of them to understand what will make them feel like it's not a usual slot, but more like a part of the video gaming world."
The marketing team compiled a full art book with sketches and screenshots to help bring the virtual Star Guardians world to life.
"Not only is the game very important, but the story behind the game is very important," he adds.
"The first steps of creating Star Guardians was creating the story of the whole world. We also created the comic book, which is connected to different heroes. I think this is a good part of marketing strategy because people never do this inside gambling, but it's a usual part of gaming. It's always cool to play something when you understand what's going on.
"To my knowledge nobody created something like this for a gambling audience, so we tried to create game content that also had the full marketing experience behind this and create the biggest marketing campaign in the igaming world – and I think we've done it."
A new audience
The comics formed part of Evoplay's pre-campaign for Star Guardians, with the full campaign yet to start in earnest. Already, Evoplay estimates it has reached an audience of 30 million people in the past quarter. The launch of a fully free Star Guardians tournament is also scheduled as the company attempts to bring a new audience to the gambling world.
"We're trying to give an opportunity to players who aren't connected to casinos or gambling right now," Malakchi explains. "We just want to give them an opportunity to feel this brand new gambling experience because our main goal is to reach new audiences.
"The pre-campaign lasted for eight months. We want to show it to different operators but the main goal is to give this game to casinos who are ready to receive new audiences. We want to reach as many people as possible and we want to support our partners. We want to give people a flavour of the game before they play it for real in casinos."
Evoplay is also making an effort to attract new eyes to casino products, noting that the usual audience for slot games tend to be on the older side. Malakchi believes that a new, audience aged 30 and younger can be attracted, provided the right content is on offer.
"What we're seeing in gaming niches and esports niches is there's around four billion players – it's a huge amount of different people – and the average age of them is 34 years old," he says. "They split 46% male and 54% female.  This audience is worth more than £173bn. We're just not reaching the whole audience.
"For years we've been working with a small audience which is pretty difficult. We're trying to reach more than three billion people with this game. Even if we reach just 4% of that audience it will be a great success for us and the whole niche.
"Once we succeed here, the whole niche would succeed."
Source: Read Full Article