Flutter Completes UK & Ireland Review
Following a review of its operating structure, Flutter Entertainment has announced that fewer than 200 of its staff have been made redundant. That figure is significantly lower than the 400 jobs in its UK and Ireland unit that it stated earlier year were under review. That statement follows the publication of Flutter's Q3 trading update, which saw revenues in its home market rise by 4%.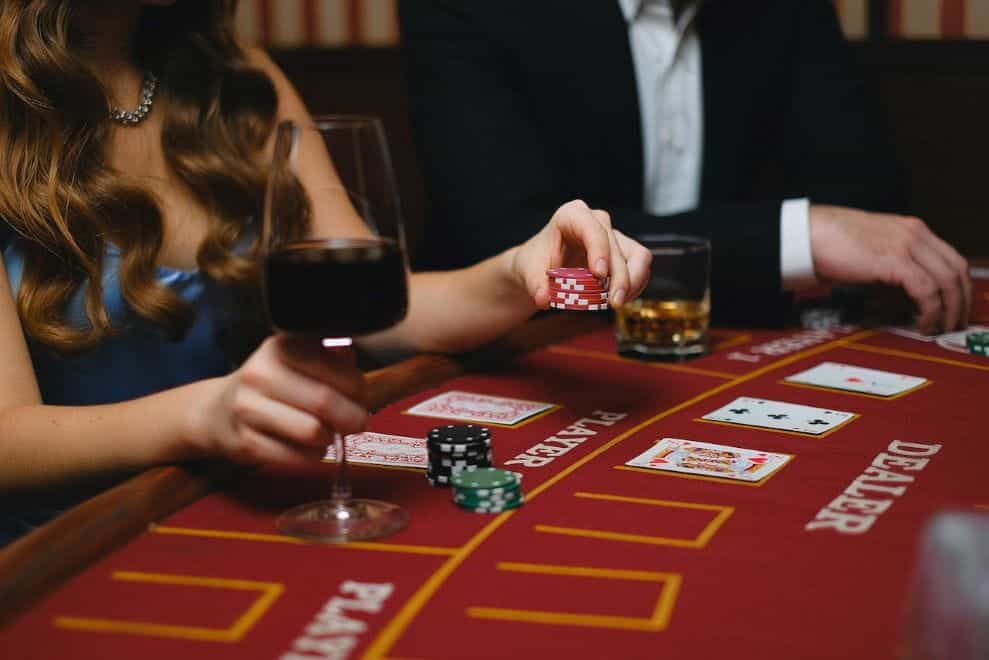 The number of redundancies Flutter has had to make comes in at far fewer than initially forecast. ©Anna Shvets/Pexels
Redundancies Made
Flutter Entertainment has confirmed that fewer than 200 of its staff have been made redundant, following the restructuring of its UK and Ireland unit. Earlier this year, the FTSE 100 listed operator told investors that it would carry out a review of its operating structure. At the time, it was understood that hundreds of jobs were at risk, as the company sought to cut costs.
The restructuring of its home market portfolio of brands including Paddy Power, Betfair and Sky Bet was necessary in order for Flutter to secure cost benefits from the 2020 merger between Paddy Power Betfair and The Stars Group. Up to 400 jobs in the UK and Ireland were placed under review.
An update from group leadership has stated that only 200 positions entered the consultation process, which was finalized in September. Speaking to Ireland's Business Post, Group CFO Jonathan Hill said that the restructuring exercise had been completed. He did not confirm exactly how many staff had lost their jobs, stating only that it had been significantly less than the 200 roles reviewed. Hill added:
"We were able to either find other roles in the roles in other areas of the group so it was significantly less than that number but the process is completed and the team are really focused on taking the business forwards and focusing on how we grow the business over the next few years."
Publishing its Q3 results earlier this month, Flutter reported positive results in the UK and Ireland, where revenues grew 4% on last year, from £491 million to £509 million. Active monthly players in the same jurisdiction also increased by 13% to 3.4 million. Flutter put its good results down to its recreational strategy and its reinforced safer gambling requirements.
Q3 Trading Update
In its trading update, Flutter said that its US division is now its largest, having generated $700 million in revenue, an increase of 82%. That growth was supported by the start of the NFL season in September, which has seen player numbers average over 1 million on an NFL Sunday. The NBA season has also helped its parlay products to grow in popularity and increase customer retention rates.
Those positive results in the US market resulted in Flutter upgrading its outlook for the year, as it estimated that it will be profitable for 2023. The operator took the opportunity to address its arbitration process with Fox over the price of FanDuel.
Following a lengthy legal dispute, a New York arbitrator ruled that Fox must pay at least $3.7 billion if it wants to take an 18.6 per cent stake in FanDuel. The Murdoch-owned corporation had argued that it should be allowed to pay a lower price, based on an $11.2 billion valuation from December 2020.
New York's Judicial Arbitration and Mediation Services ruled in Flutter's favor, that Fox's option should be based on a $20 billion valuation with a 5 per cent annual ratchet. Had Flutter lost, it would have been forced to sell the minority stake at a considerably discounted rate. The value of online sportsbooks in the US have skyrocketed over recent years, as betting continues to be legalized state by state. Flutter CEO Peter Jackson stated:
"We were delighted with the successful outcome of our arbitration process with FOX regarding the price of their option to acquire 18.6% of FanDuel. This vindicates our position on the matter, with FanDuel valued at $20bn based on its fair market value at 3 December 2020 and provides important clarity on the significant cost required to buy into the number one US gaming business."
New Group COO
At the end of October, Flutter announced plans to establish a new Group COO function to support its global growth strategy. Group Chief Financial Officer Jonathan Hill will transfer to Group Chief Operations Officer, where he will be tasked with supporting the strategic direction of the business.
Paul Edgecliffe-Johnson will join to the team to take over the positions of CFO and Executive Director of the Group. He is currently the Chief Financial Officer and Group Head of Strategy at InterContinental Hotels Group, and is due to join Flutter during the first half of 2023.
Until then, Hill will continue in his current role. Initially the two will work together to ensure a smooth transition of responsibilities. Hill will then leave the Board and take up the newly created Executive Committee role of Group COO. Revealing the plans to reorganize its leadership team, Flutter described Hill as uniquely placed to set up the new Group COO function.
The operator is also pleased to bring Edgecliffe-Johnson into the fold. Paul brings with him two and half decades worth of experience in finance and international business. Previous roles he has held include CFO, Group Head of Strategy and member of the Board and Executive Committee, all at IHG. Before joining IHG in 2014, he was an Associate Director of Corporate Finance at HSBC. CEO Peter Jackson commented:
"I am delighted that Paul will join us next year as Group CFO. I am confident that his highly relevant skills and experience will help us to take advantage of the significant opportunities before us and will be invaluable as we continue to execute our strategy.I also wish to acknowledge Jonathan for all he has done for Flutter to date and I am very pleased that the Group will continue to benefit from his experience in establishing the new COO function."
Source: Read Full Article