Could Madrid Be the New Las Vegas?
Madrid, Spain may soon be home to a new 331-acre casino-resort playground, if US-based multinational company Cordish gets their proposal through to the local government. Madrid's Regional Ministry of Economy was presented the proposal several weeks ago and is reportedly considering its viability for the region.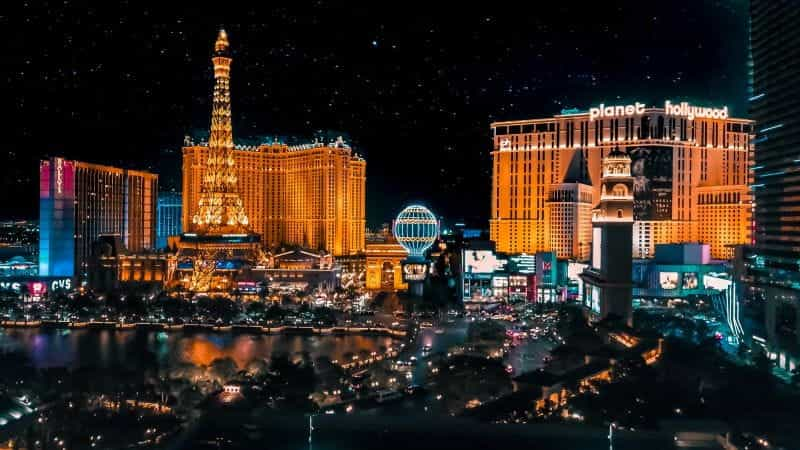 Madrid might be home to its own version of Las Vegas if a plan by the company Cordish goes through to build a 331-acre casino-resort complex in the city's east side. Ameer Basheer/Unsplash
Cordish and its plans for "Eurovegas"
The Cordish Companies were founded in 1910 by Louis Cordish and remain headquartered in Baltimore, Maryland. The multinational business focuses on real estate development, with an interest in the entertainment industry, and also works in entertainment operations.
In addition to commercial real estate properties, restaurants and hotels, Cordish has developed and currently operates several casinos in the US. It opened the first two Hard Rock Hotel & Casinos outside of Las Vegas, and operates three Live! Casino locations on the East Coast.
The company boasts an expert development team with in-house construction and operational functions, focused on destination resort-casinos. Now, Cordish wants to bring that expertise to Madrid, Spain, which the company sees as a potential "Eurovegas" if their proposal is indeed accepted.
As it stands, the company proposes to build a massive complex of casino spaces, hotels, gardens, and eateries in Madrid's eastern side. Though it is a substantial project and the company's leaders have enthusiasm for the project, another similar proposal was not accepted in 2017.
A local news outlet, La Información, shared more background on the project, explaining that Cordish legal representatives Díaz Arias are more optimistic for the project this time around due to several practical factors.
For one, the proposal contains fewer casinos than one that almost was developed in 2012 by another business enterprise. Perhaps more importantly, the court overseeing the proposal is led by Isabel Díaz Ayuso and is considered more liberal than in the past. Minister of Economy and Finance Javier Fernández-Lasquetty is also known for acting favorably to private investment matters.
Lastly, because regional elections are in less than a year, now is the perfect time for the company to present the idea. If accepted, it could be seen as a great development for the local economy and benefit current lawmakers as well. Therefore, working quickly to approve it is in their favor, too.
What would the casino-resort in Madrid look like?
According to Cordish's website, the project, called "Live Resorts Madrid" would consist of four separate hotels with 2,000+ accommodations within. It would of course also house several casino halls, as well as a high-class theater space, and an additional space for events and conferences. The plan also includes office spaces and cinemas.
Surrounding the complex would be ample greenery, a plan designed to satisfy Madrid's Department of the Environment. The department would also have to give its stamp of approval for the project. Cordish hopes it will be brought on board with its plan for including gardens and lakes in the landscape, an idea that surely will appeal to visitors as well.
Cost of development and potential gains
This "new Eurovegas" would reportedly cost $21.45 million USD to develop. However, the benefits of this investment are potentially great. Neighboring areas would gain a chance at 56,000 new jobs. The firm, Díaz Arias, seems more optimistic about this year's approach to the project than previous attempts, but acknowledged that it will still be an effort to bring all interested parties on board.
A source at the law firm told La Información that they think the decision will not be quick, but will be made relatively soon. They said:
"The deadlines depend on them, they have to expand information and they need to collect reports. It is not a short-term process, but it will be in the medium term. The problem is that all this is going to coincide with the electoral moment and the Administration always slows down with these periods. We will try to get it ready before next year's elections.We believe that this project could come in handy for Ayuso for the campaign because it will mean an economic boost for Madrid and for Spain. They now have to analyze it and tell us."
Spain has been a favorable gaming environment as of late, expanding its online casino and sports book offerings with deals with companies likePragmatic Play andMansionCasino. The country'sgross gaming revenue has also been steadily on the rise, showing recovery since the Covid-19 pandemic struck in 2020.
Source: Read Full Article