Codere Online launches 'The next big move is yours', its first campaign in Buenos Aires, Argentina
Buenos Aires, Argentina, May 30, 2022.- Codere Online, the leading operator in the online gaming sector in Latin America, launches the campaign "The next big move is yours", the first with which it promotes its online gaming offer sports betting and online casinos in the City of Buenos Aires (Argentina), through its website www.codere.bet.ar.
Developed by the ITALIA agency, the campaign broadcasts six spots related to these games, both on television and through social networks, and can be seen throughout the year, starting this May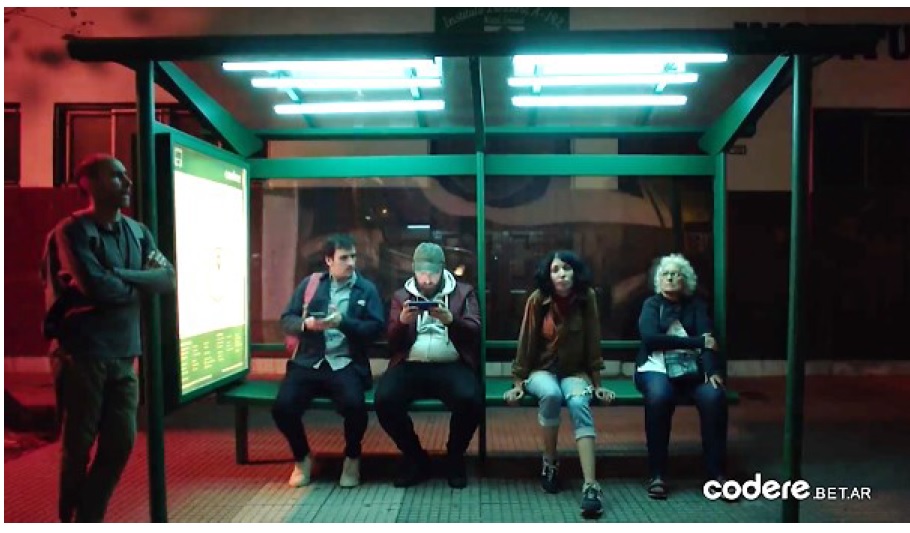 The ads recreate different everyday situations (at a bus stop, at the bar with friends or in the dentist's waiting room), in which the player shares their excitement for the game, which becomes a unique experience. It also highlights the ease of access to the Codere Online offer, available from anywhere within the territory of CABA.
Codere Online has recently strengthened its position in Latin America with the start of its activity in the City of Buenos Aires (Argentina), on December 9, which adds to the already operational in Spain, Italy, Mexico, Colombia and Panama.
Strategic alliances with the main soccer teams in the region, such as the sponsorship of Real Madrid C.F. for Latin America, the sponsorship of Club Atlético River Plate, in Argentina; or the alliance with the Monterrey Rayados Soccer Club, allow the company to promote its brand in Latin America and place Codere Online in an important competitive position to support its expansion in the region.
For Alberto Telias, Chief Marketing Officer of Codere Online, "with the launch of this campaign, we continue to strengthen the Codere brand in the region and develop content, experiences and products that, together with the main soccer teams, bring us closer to the customer. local".
For its part, from the agency they point out "being very happy to be part not only of the launch of a new brand on the market, but of an entire category that comes to offer new experiences in the field of gaming and sports betting".
Codere Online complements its gaming offer with the presence in the country, by the Codere Group, of thirteen bingo halls and machines, with which it has led the retail market since 1992. An activity that it develops while maintaining its firm commitment to responsible gaming , recently recognized at the SAGSE Latam 2022 fair, held in the City of Buenos Aires, where Codere Argentina was awarded for the second consecutive year as 'Best company in CSR strategy'.
Source: Read Full Article