Cipriani Casino-Resort Moves Forward in Uruguay
The Maldonado Departmental Board in Uruguay has finally voiced its approval for a Cipriani luxury hotel renovation in Punta del Este. Various key players in the Grupo Cipriani casino-resort project have been waiting to see what would come of the proposed build, since it was delayed several times in the past year. Aside from issues around funding and Covid-19, Cipriani also threatened to pull out based on some new gambling legislation in Uruguay.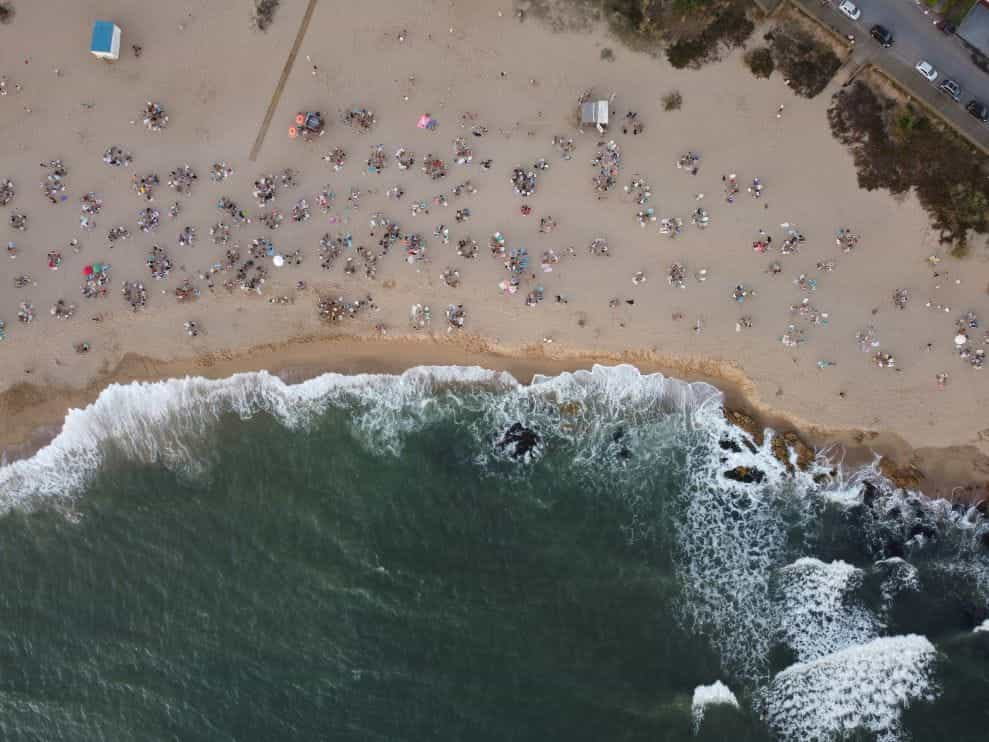 Puerto Rico has registered high profits for the lottery in 2022. Pedro Slinger/Unsplash
History of the Cipriani-Uruguay project
The decision made in Maldonado regarding the hotel project comes as a great relief for many parties involved in the project, which was initially discussed in 2018. Back then, the project was in fact approved but ultimately nothing came of it. In 2020, in the midst of the Covid-19 pandemic, Uruguay once again opened up bids for collaboration with Grupo Cipriani.
The project would involve renovating a decaying luxury resort in Punta del Este, a popular Uruguayan coastal town for tourism and gaming. Cipriani would be the lead developer but the group required support from companies within the nation as well to start the renovation.
After many delays, 2022 seemed like it would finally be the year for breaking ground on the massive project, which promised to bring money and jobs to the area. Unfortunately, it hit another hurdle in May 2022 due to a controversial gaming bill proposed by the federal government, which Cipriani disapproved of.
Representatives for the group spoke in court against the gaming bill, which would open up Uruguay to regulated iGaming but lacked adequate answers to taxation questions, according to the group. They alleged that it left loopholes open for online gaming businesses which would in essence mean they paid much less tax than brick-and-mortar establishments, like the one they were planning to build.
Seeing this as unfair to his business venture, the group's leader, third-generation Italian business tycoon Giuseppe Cipriani threatened to pull out of the project altogether. However, the plans did manage to move forward. In June, Cipriani presented modified plans to Maldonado's Urbanism Department, based on previous suggestions. Later this year, Cipriani's key investor exited the project, leaving the project in doubt yet again.
Approval at long last
Despite the many troubles that have assuaged Cipriani's project, they got the go ahead officially on November 30, 2022, following a meeting of the Works Commission of the Maldonado Departmental Board. Following the joint meeting, which involved Cipriani himself as well as other legal representatives, Maldonado's mayor Enrique Antía spoke positively about the project.
According to Antía, almost all council members are for the proposal. He is sure that it will in fact progress this time. Council members did question Cipriani extensively during the meeting, mainly about when construction would begin and if he in fact can spend what is needed without support from any other investors.
Cipriani spoke evenly to each point, clarifying that they are ready to begin even this month. He said the first stage — building walls around the 2.5 hectare property — can take up to six months; therefore it is important to begin as soon as possible. He also explained that a Brazilian construction firm is on board to begin the work once the project is approved.
The leader of Grupo Cipriani did not leave the meeting without some substantial criticism from various public officials, who all noted that little progress had been made in the four years since he first had approval for the work. They said that this renovation has been plagued by uncertainty. They also had concerns that the thousands of jobs that are promised will not, in fact, manifest thanks to Cipriani's incompetency. Finally, they asked for guarantees that the work will be carried out and that Cipriani can fund it.
Source: Read Full Article