Bahamas Hotel Announces Major Renovation
The Atlantis Paradise Island casino-resort, located in the Bahamas on Paradise Island, recently announced that it will undergo a million-dollar-plus renovation, including changes to its casino floor. So far, guests can look forward a brand new high-limit slots room as well as upgrades to hotel rooms, restaurants and bars.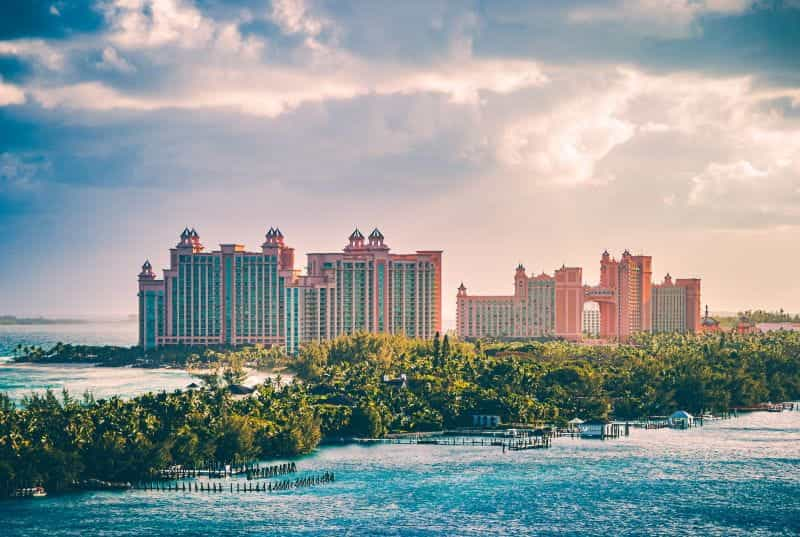 Atlantis Paradise Island, the world-famous casino-resort in the Bahamas, will undergo a multi-million dollar renovation starting this year. Matt Benson/Unsplash
What to expect from Atlantis Paradise Island's renovation?
Atlantis Paradise Island is a world-renowned brand, with the original property in operation since the 1960s. The original casino-resort has changed ownership several times over the decades, and has of course seen ample renovations and expansion in this time. This renovation, set to begin in the next few months, is likely the most significant one the resort has had since 2007.
President and Managing Director of the resort, Audrey Oswell, said in a recent press release:
"We could not be more excited for all of the developments coming to Atlantis this year. With these incredible additions, we are continuing Atlantis' legacy of offering guests endless, immersive experiences during their stay."
The resort — one of the most popular of the Bahamas — will start a series of renovations including upgrades to its Beach Tower, as well as all of the Royal Tower rooms and suites, which account for 1,200 of the resort's accommodations. The Atlantis Casino is also on the list of projects, as well as a new Michelin-starred chef to join the resort's gastronomic offerings. The chef in question will be Italian chef Michael White, owner of Convivio, Alto, Marea and Ai Fiori, celebrated locations in New York City.
The resort's Royal East Tower is projected to be completed by mid 2022, followed by changes to the Royal West Tower. The property also includes one of the world's most expensive nightly suites, the Bridge Suite which connects its towers. This will also undergo a complete renovation that should finish in 2023.
Fans of the resort can also look forward to brand new properties, in addition to updates to the spaces they know and love. One such space is the resort within the resort, called Somewhere Else. It is set to open in 2024 and will feature 400 new rooms and suites along with top-notch restaurants, pools, outdoor recreation areas, beautiful gardens, live entertainment options and other exclusive perks for guests.
A closer look at the casino floor
Atlantis Paradise Island is actually a host to multiple casinos within its expansive property. Each location offers something slightly different to guests, by way of a variety of games as well as stunning locations to enjoy them in. Some, like The Cove Pool, are even exclusive to guests of specific parts of the resort.
The casino properties currently link two resort properties,The Royal and The Coral, and span a seven-acre lagoon. Across these sites guests may currently enjoy more than 80 table games and over 700 slot machines.
These properties will get an upgrade during the upcoming renovations, with updated, modernized finishes. According to the company's press release, the changes will include "shimmering textures, celestial fixtures, and flowing lines echoing the refractions of the sea". Atlantis's gaming floor will also be expanded in size, and a new high-limit slots floor will be added.
Casino gaming is a popular industry in the Bahamas, as it attracts tourists from all over the world as well as locals. Though gaming rules are strict in the country, online gaming is also on offer as long as it is with licensed and approved platforms. Canadian-based Bragg recently received the go ahead to offer their online casino games in the Bahamas.
Source: Read Full Article